It's time to write the book you were born to write
Everything you need to get it done. And get it done right!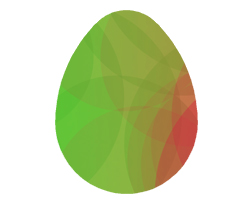 PREPARE
When you write a book that makes a difference you have the support, knowledge, and team behind you to guarantee success before you start.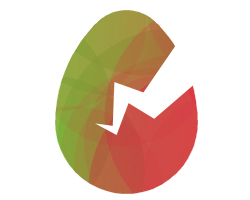 PRODUCE
Getting your book written is about far more than getting your butt in the chair for writing dates. You can't beat yourself into writing the book you were born to write.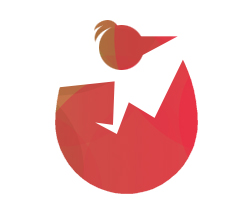 PUBLISH
Leave the technical details to us. From design and formatting to ISBNs and distribution set up. We'll take care of the detail so you can focus on what you were born to do.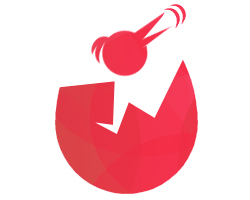 PROMOTE
Group publishing parties, best seller campaign optimization, and a community to support your launch. No other publishing company supports authors in their book promotions like us.
The book you were born to write is already written – we just have to remove the obstacles between
you and it.
You can beat yourself up for not having finished your book, or you can make a commitment now to getting your message out.

Every author has help and support to get their books done, but inside The Author Incubator you won't just have help, you'll have the love and nurturing you need to bloom.

Writing a book doesn't need to be a struggle. You can find flow and write a book with joy and ease.
THE DIFFERENCE PROCESS
There are 10 components to writing a book that matters:
1. Define your ideal reader.
2. Identify your voice.
3. Frame your outcome.
4. Focus your Author Mojo.
5. Envision your success.
6. Release your blocks.
7. Establish your Author Feeling State.
8. Nurture your manuscript.
9. Create your masterpiece.
10. Expand your reach.
PRACTICAL
SUPPORT
A HEART-CENTERED AND SUPPORTIVE TEAM OF EDITORS, DESIGNERS, AND PUBLISHING SPECIALISTS TO GET ALL THE TACTICS OF HAVING A WELL-WRITTEN AND GREAT LOOKING BOOK INTO THE MARKETPLACE.
Your dream team. Everything you need.
EMOTIONAL
SUPPORT
PROFESSIONAL BOOK COACHING AND A
CO-OP OF AUTHORS SHARING THE JOURNEY ALONG SIDE YOU. PROCRASTINATION, WRITER'S BLOCK, MEDICAL MISHAPS – NOTHING CAN STOP YOU WITH US BY YOUR SIDE.
Writing can be lonely. Not when you are in the incubator. Promise.
WHO IS THIS FOR?
Authors-in-transformation who know in their hearts they were born to write a book that changes people's lives for the better.
3 TRIMESTERS OF BIRTHING YOUR BOOK
PRODUCE
Weeks 5-10 (ebook)
Weeks 5-20 (full length book)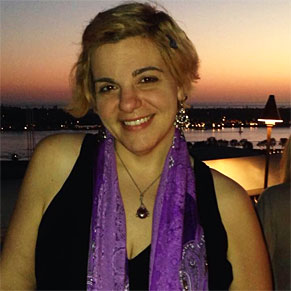 MEET ANGELA
When you hire a book coach, you deserve a finished book. That's just what I believe.
My name is Dr. Angela Lauria. I am the founder of The Author Incubator and create of the DIFFERENCE PROCESS for writing a book that matters. I feel lucky and blessed to have worked with thousands of coaches, entrepreneurs, and writers who want to change the world with their words. Learn More.
THE DIFFERENCE PROCESS
Every book journey is unique but all of our authors share one thing, they have made their dream a reality by making the commitment and investment in getting their book done.

Difference Press authors share their message because that's what they were born to do. Writing is our tool but change the world is our mission. And we know we don't have to be ready or perfect to start making a mark as long as we don't have to do it alone.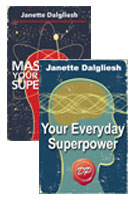 Angela and team, thank you SO MUCH for your incredible support and hard work - without you guys, I'm pretty sure this book would still be a dream living inside my skull, trying to burrow its way out but eventually lying exhausted and dormant somewhere around my amygdala. Every moment of encouragement, accountability, growth in my skillset, inspiration and strategic genius helped the ideas become an actual book; and the brilliant support allowed me to relax into the process of writing. I highly recommend this program!
JANETTE DALGLIESH AUTHOR OF YOUR EVERYDAY SUPERPOWER + MASTERING YOUR EVERYDAY SUPERPOWER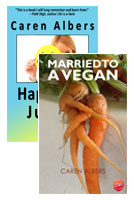 13 Weeks to Published will make your dream of becoming a published author come true. Small incremental deadlines, plus the coaching, expertise, and help every step of the way made the process completely manageable. I didn't just write a book. Angela and her team helped me write a great book. Don't wait any longer. Write that book!
CAREN ALBERS AUTHOR OF HAPPINESS JUNKIE + MARRIED TO A VEGAN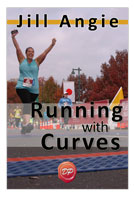 Working with Angela and her team was instrumental in bringing my dream of writing a book about running to reality. Thinking about writing an entire book was overwhelming to me, until Angela's program laid out the specifics. She provides all of the support, expertise and coaching necessary for aspiring authors to finish their book and get published! Highly recommended!
JILL ANGIE AUTHOR OF RUNNING WITH CURVES
THIS IS NOT A WRITING WORKSHOP.
I like writing workshops and classes. In fact I've spent thousands of dollars participating in them. But this program isn't about learning another skill or technique. This is about you claiming your status as an author. Now. Today.

Your Delicious Book is designed to be your road map to authorship. Participate in this program and you will end up a published author.

Let's Do This!

All packages include coaching, training, strategy, support,
editing, publishing, promotion.